Worried about a mole or skin spot?
Perform regular self-checks for skin cancer with your phone.
Available for IOS and Android
1 in 5
people will develop skin cancer
At SkinVision, we take the health of our users seriously. Research is at the heart of our organization. 
The latest research proves that SkinVision can detect 95% of skin cancer. The sensitivity of general practitioners ranges from 61% and 66%, while the sensitivity of dermatologists is between 75% and 92%. 
We aim to raise awareness of skin cancer and provide a regulated medical device to help individuals assess their risk and get to the doctor in time. SkinVision is certified by BSI. 
SkinVision Service:
Keep your skin healthy with regular skin checks
Take a photo of your skin spot
Open the SkinVision camera and take a photo of the skin spot that concerns you.
Our app will assess your photo using our CE marked, clinically validated algorithm.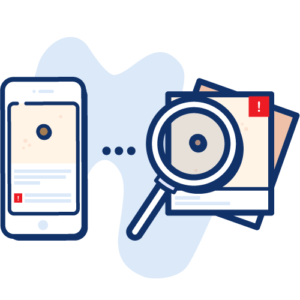 Receive your risk assessment
Within 30 seconds, you'll receive one of three risk assessments based on the risk class including low, low (with symptoms that you have reported) or high risk.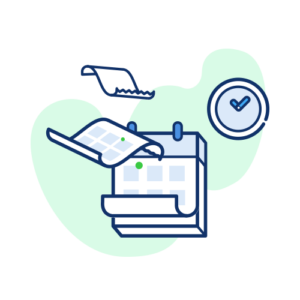 Track your skin spots
Securely save photos of your skin spots so you can look for changes over time. Set reminders so you can check your skin regularly.
SkinVision wants to empower you to check your skin spots for signs of skin cancer.
Our technology analyzes your photo and gives you an instant risk assessment and advice on what you should do next, so that you can see a doctor in time, if needed.
SkinVision makes it possible to detect skin cancer at an early stage when it's most treatable and has less expensive treatment options.
You are joining more than 1 million people that use SkinVision to keep their skin healthy.
Supported by a team of
skin health professionals
Head of the Clinic for Dermatology at the Ludwig Maximilian University in Munich since 2006.
Prof. Thomas Ruzicka
Head of the Department of Dermatology at St George Hospital, University of New South Wales, in Sydney.
Prof. Dedee Murrell
Assistant Professor in the Department of Dermatology at the Mayo Clinic in Minnesota.
A. Prof. Chris Baum
CPCD Clinical Professor of Dermatology, SUNY Downstate Former President, American Academy of Dermatology
Daniel Mark Siegel MD, MS
January 17, 2020
Saved by an app: Office worker, 31, is diagnosed with a deadly form of skin cancer after his mobile phone warned him about a tiny mole on his arm
Frequently asked questions about SkinVision
Ready to take the first photo?
Download SkinVision from the App Store or Google Play and start checking your skin now.