SkinVision is an app that lets you carry out the skin checks on your own, using the camera on your phone.

Almost two men die of skin cancer for every one woman. This data point is rarely spoken about and the World Health Organisation predicts male skin cancer incidence will be double over the next 20 years. Men aren't good enough at checking their skin and often ignore abnormalities, leaving things too long.

LifeJacket has teamed up with SkinVision to get you a 50% DISCOUNT on an annual SkinHealth Programme, giving you 12 months of UNLIMITED skin checks for £24.99. Save time, money and hassle. Check your skin from home.

SkinVision annual SkinHealth Programme – 50% discount
Open to all UK residents – annual price will be discounted to £24.99
Offer available until 31.03.2022

Click the following link LIFEJACKET SKIN PROTECTION 50% DISCOUNT and the discount is applied automatically OR insert the code LIFEJACKET manually in the promo code field upon sign-up. 

Your skin can change over time for many reasons, such as aging, genetic predisposition, exposure to sunlight, and allergies. Some skin changes may also be a sign of disease in your body. Skin diseases like skin cancer can grow slowly and go unnoticed easily, making it difficult for you to keep track of any changes. The sooner you detect skin cancer, the higher the possibility of successful treatment and survival.
SkinVision helps you check your skin for signs of skin cancer with instant results on your phone. Our clinically-proven technology, combined with the knowledge of dermatologists specialised in skin cancer, helps you keep your skin healthy.
1. Download SkinVision
The link will direct you to the app store where you can download SkinVision.
2. Make an account
Follow the sign up process.

3. Getting started
You will automatically have the 50% discount applied to your account OR in case it did not work you can apply the code LIFEJACKET manually in the promo code field.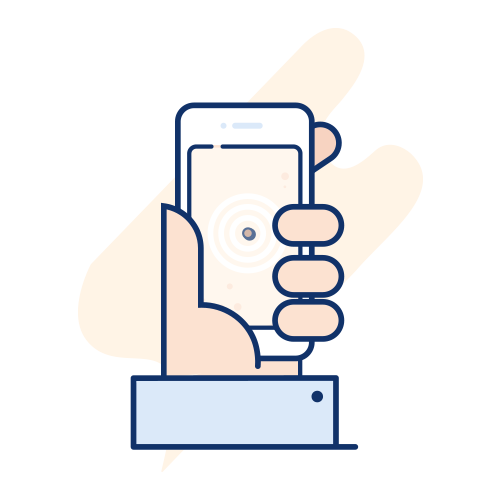 4. Take your first photo
Use SkinVision's Smart Camera to capture your skin spot and have it analysed by our clinically proven technology.
5. Your risk assessment
It's no different than visiting your dentist or even your gym. You put that in your calendar, this is the same. You can set new reminders, but we'll help you remember too.
"At LifeJacket, we're keen to encourage both protection and detection. We want guys to take life outside but remember to protect themselves while they're at it. We want to set out the facts and equip men with the knowledge so they make informed choices. Persuading them to change their behaviour is our biggest challenge. For example, as a guy, I know that it's easy to put things off and ignore your skin. Offering our community a hassle-free tool that you can use yourself, in the privacy of your own home, is a major step forward in our mission. If you spend just ten minutes a month checking your skin with this app, it could save your life."
Billy Boulos, Co-Founder, LifeJacket UK
"When I was first working with SkinVision I was genuinely amazed to learn of the rapidly increasing danger of skin cancer and how disproportionately this impacts men. I was also typical of some of the reasons this is the case! I love being outside, never protected myself properly from the sun and would never have considered how to check for skin cancer! With the rates expected to double in the next 20 years, and the cancer diagnosis drop during the pandemic it's more important than ever that we help people change their behaviour. I love what LifeJacket are doing to raise awareness and change how men protect themselves. To support that mission with SkinVision and drive up self checking and early detection in the UK is really exciting"
Gavin Matthews, Director UK, SkinVision
Please contact us or check out our FAQ for any questions