Through the award-winning NHS Innovation Accelerator (NIA) SkinVision is being supported to spread across the NHS over the next three years, ensuring that people at risk of skin cancer are diagnosed and treated earlier.
The NIA is an NHS England Initiative delivered in partnership with England's 15 Academic Health Science Networks (AHSNs), hosted by UCLPartners. Highlighted in the NHS Long Term Plan, it supports delivery of the Five Year Forward View (FYFV) by accelerating uptake of high impact innovations for patient, population and NHS staff benefit, and providing real time practical insights on spread to inform national strategy.
Why was SkinVision chosen?
The incidence of skin cancer is increasing rapidly, with an estimated 159,000 people diagnosed with some form of the disease in 2015, with over 3,600 related deaths in the UK. It is predicted that 1 in 5 UK citizens will get some form of the disease in their lifetime.
Early detection is key for a more favourable prognosis, but most people don't know what to look for. The sooner skin cancer is detected, the higher the possibility of successful treatment and survival.
However, SkinVision is not only a tool to help ensure that people enter the health system in time.
Skin disease is one of most common reasons for UK patients to consult a doctor, resulting in high resource costs; 13.2 million people in England alone used up three million hours of NHS time/ £723M of its budget in 2017. Out of these visits, more than 50% were related to skin lesion checks for cancer. Studies in the Netherlands have shown that up to 70% of such appointments are related to unfounded concerns.
It is hoped that the development of this partnership can help in bringing down the strain placed on NHS resources by reducing the number of unnecessary GP visits.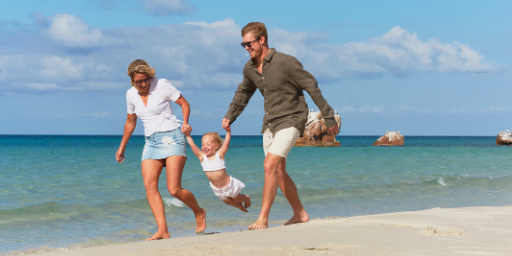 "The more people who are made aware of this the better, it saved my life, it could save many, many more."
SkinVision user in the United Kingdom
Why is the NIA important?
The  UK health secretary recently proposed the use of apps to ease pressure on the NHS. With 95% internet penetration in the UK, 92% of that access being via a mobile phone and 2.026B (an average of 95 per user) apps being downloaded each year, apps offering health self-management/condition tracking is quickly becoming the best way to reach the population at large.
The NIA can help encourage this trend by:
Solution identification: Go-to place for the NHS to find nationally endorsed solutions for critical challenges and top priorities for NHS staff and patients.

Supporting national spread: NIA innovations are already being used in the NHS or elsewhere, have a robust evidence base, and have been rigorously selected.

Real-world knowledge sharing: Capturing insight, learning and expertise on how to spread new solutions across the NHS in England.

Unlocking barriers nationally: Using real-world examples to highlight barriers to innovation spread and inform national policy change.
NHS Medical Director and Chair of the NIA Programme Board
"The NHS Long Term Plan puts the latest technology and innovation at the heart of people's care and the future of our health service.
"Right across the NHS patients are benefitting from world-beating innovations, spread as part of this programme, and now even more patients will be supported by new tools like the app which uses AI to help identify skin cancer, puts people in control of their care and enables them to get treatment as quickly as possible."
What was the recruitment process?
All innovations selected to join the NHS Innovation Accelerator (NIA) have been through a rigorous multi-stage assessment process involving multiple government health agencies, partner organisations, clinicians and patients.

Applications to join the NHS Innovation Accelerator (NIA) are assessed and scored against three selection criteria: the applicant, the innovation, and the strategy for spreading the innovation nationally.

Applications to the NHS Innovation Accelerator (NIA) go through a multi-stage assessment process – screening, assessment, informal NICE review, interview, independent selection panel and due diligence – before being invited to join.

The selection process involves an expert group of over 100 assessors – comprising clinicians, patients, commercial experts, improvement leads, information governance experts – from a range of organisations including AHSNs, NHS England, NHS Digital, NICE and The Health Foundation.
Interested in hearing more?
We are in the process of reaching out to NHS Trusts and CCG's to discuss how we can work together to make this technology more freely available to the public.
Should you be interested in hearing more, or in exploring how your local Trust can benefit from the technology, please contact our NIA Fellow Loes van Egmond through the button below.