UVLens is passionate about keeping you safe in the sun. SkinVision and UVLens are proud to help you better manage your skin health and monitor it over time. As the first step in our partnership, all UVLens users are invited to enjoy discounted access to the SkinVision service!
Your skin can change over time for many reasons, such as aging, genetic predisposition, exposure to sunlight, and allergies. Some skin changes may also be a sign of disease in your body. Skin diseases like skin cancer can grow slowly and go unnoticed easily, making it difficult for you to keep track of any changes. The sooner you detect skin cancer, the higher the possibility of successful treatment and survival.
SkinVision helps you check your skin for signs of skin cancer with instant results on your phone. Our clinically-proven technology, combined with the knowledge of dermatologists specialised in skin cancer, helps you keep your skin healthy.


1. Press the SkinVision button in the UVLens app
Follow the SkinVision button in the 'Settings' or the 'My Skin' tab in the UVLens app
2. Download SkinVision
The link will direct you to the app store where you can download SkinVision.
3. Make an account
Follow the sign up process. You will automatically be credited with the benefits of the UVLens partnership.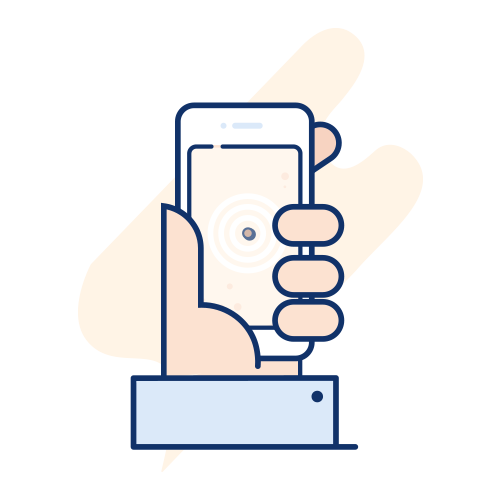 4. Take your first photo
Use SkinVision's Smart Camera to capture your skin spot and have it analysed by our clinically proven technology.
As a benefit of the partnership, you will have a 10% discount on all SkinVision services.
5. Your risk assessment
It's no different than visiting your dentist or even your gym. You put that in your calendar, this is the same. You can set new reminders, but we'll help you remember too.
"Our partnership with SkinVision allows us to enhance our united mission - to empower people to lead healthier lives by taking care of their skin."

Ming Cheuk, UVLens Co-Founder
"Working with UVLens allows our customers all over the world to protect themselves for the risk of UV radiation when needed. The best cure is to prevent things from happening."

Erik de Heus, SkinVision CEO
SkinVision is a scientifically proven medical device. The hardware of mobile devices vary and therefore we are unable to offer our service on every device.

We want to offer users the best service and quality and therefore SkinVision is available on Android smartphones (from 2017) and iPhones (5 and higher), excluding Tablets. This means that we do not offer our service on devices that cannot meet the requirements for an accurate risk indication.

Do you want to be sure that the SkinVision-app works on your device? Then check this list before downloading.
If you cannot find an answer there, please contact us